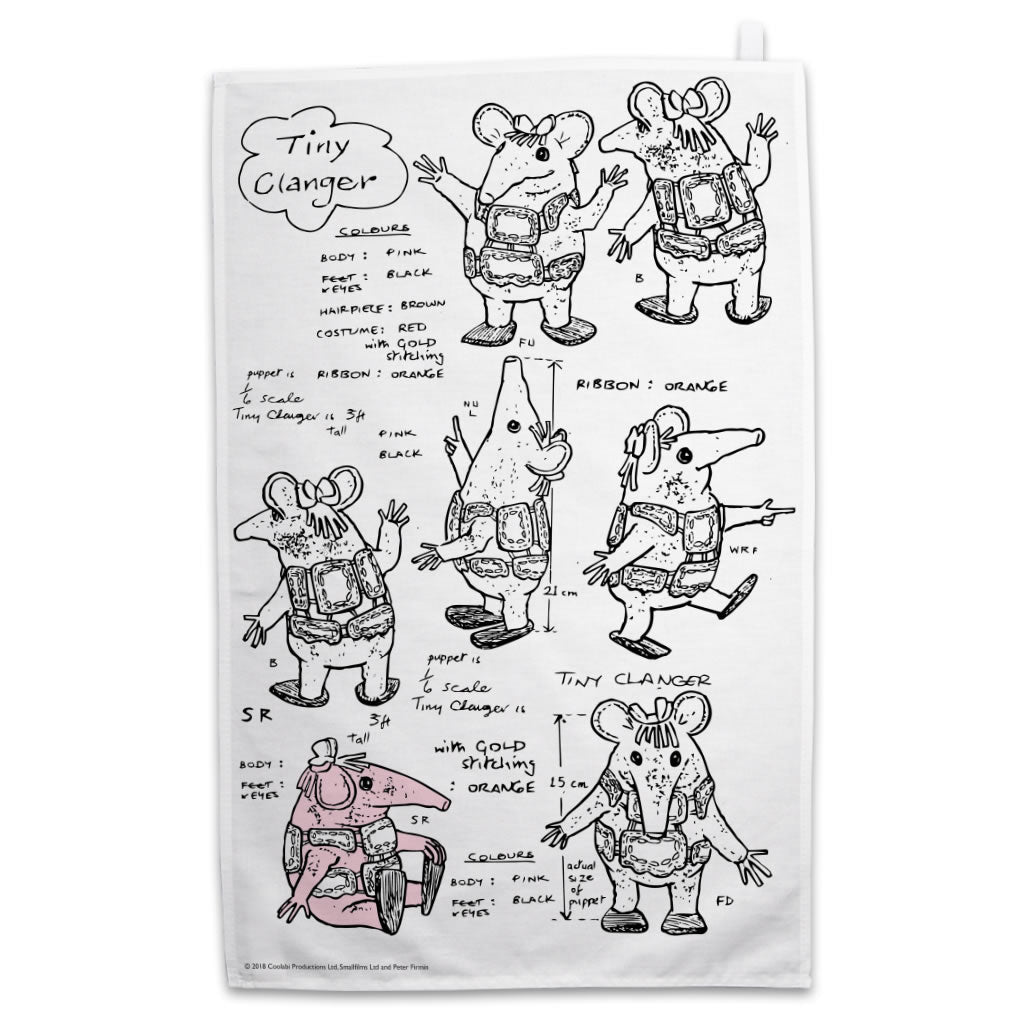 Clangers Sketch Art Teatowel Tiny Clanger
Whistle while you wash-up, with your very own Clangers tea towel. 100% cotton and comes with useful hanging loop sewn in.

Hemmed all four sides and complete with hanging loop. Approx. 50x70cm - actual size may vary as all hand machine sewn. Wash at low 30 degrees temperatures only. Iron on reverse. Proudly printed and produced in the UK.