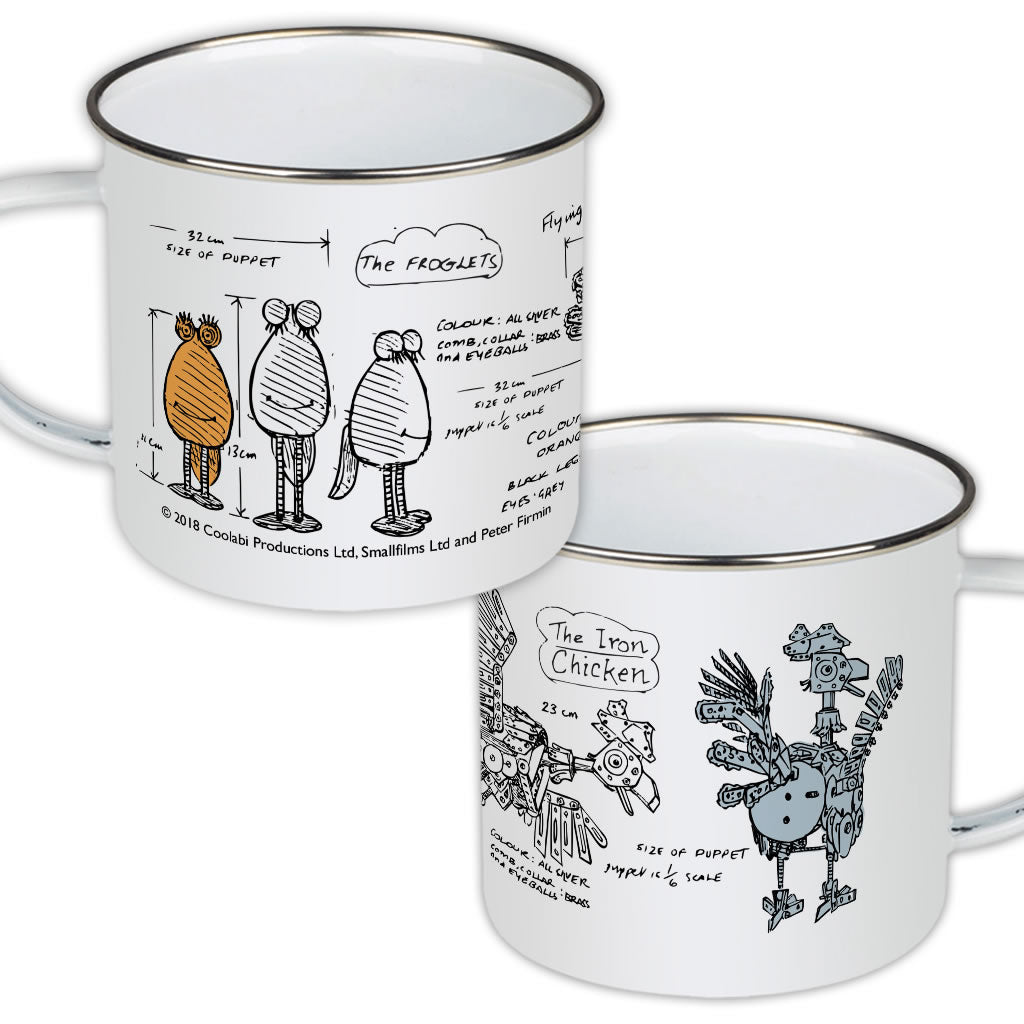 Clangers Sketch Art Enamel Mug Iron Chicken
Clunk-a-doodle-do! Our enamel mugs not only sound like the Iron Chicken, they are just as sturdy perfect for Clangers fans, both young and old. Fashionable 10oz enamel mug with steel rim. Hand wash only. Not suitable for dishwasher or microwave. Proudly printed in the UK.
Utterly rubbish
I bet the other review is fake. The cups are not what they look in the picture. Not silver border and they are badly finish in the border, with chips and rust just were you supposed to put your lips to drink, perfect to get any infection.
Fantastic mugs
Excellent quality and super fast delivery