Season's Greetings Clangers Personalised Lunchbox
What shall we make today...for lunch? You decide if this awesome lunch box is for you or your kids, but one things for sure, it looks 'SOUPer'.
Fun Pink or blue lunchbox or treat box. Food safe/BPA Free. Wash before use. Material: Plastic with aluminium sheet. Lid not dishwasher or microwave friendly. Proudly printed in the UK.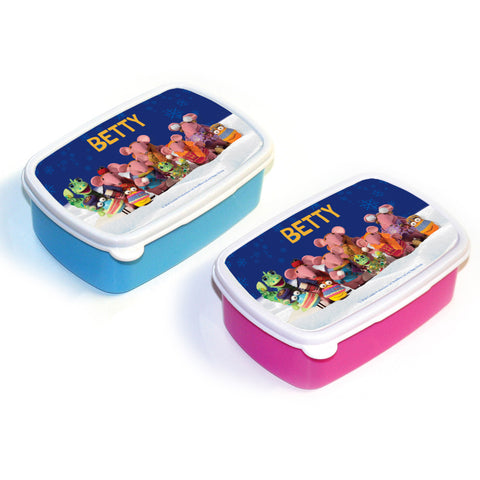 Whoops!
You forgot to enter your personalised name!
Whoops!
Looks like there's an issue with your chosen personalisation. Please try again or get in touch if you think there's been a mistake.