Clangers Tiny Ones Personalised Cushion
Our cushions are not knitted, but they are hand sewn and finished with love and they are almost as cuddly as a Clanger. Add any name to this charming design! Each one is 40x40cm in size and comes filled with a micro-fibre inner cushion pad. Soft-touch faux suede fabric. Proudly printed and produced in the UK.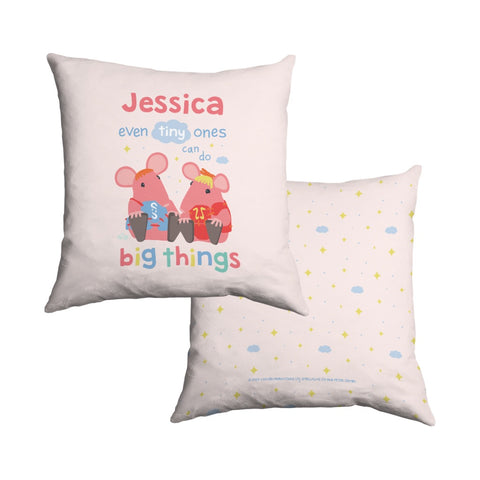 Whoops!
You forgot to enter your personalised name!
Whoops!
Looks like there's an issue with your chosen personalisation. Please try again or get in touch if you think there's been a mistake.