Clangers Stars Personalised Mini Tote Bag
This personalised Clangers tote bag is the perfect size for small humans. Mini tote bag measures 23x20cm and made from 100% cotton.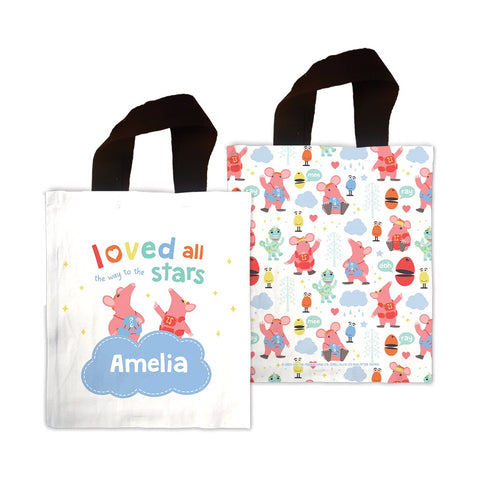 Whoops!
You forgot to enter your personalised name!
Whoops!
Looks like there's an issue with your chosen personalisation. Please try again or get in touch if you think there's been a mistake.