Clangers Stars Personalised Door Plaque
What better way to show off your love for Clangers than with one of our beautiful children's metal door plaques measuring approximately 15x11cm in size. Metal sign with gloss finish and a hint of sparkle - rounded corners with sticky dots for affixing to a door or wall. Proudly printed in the UK.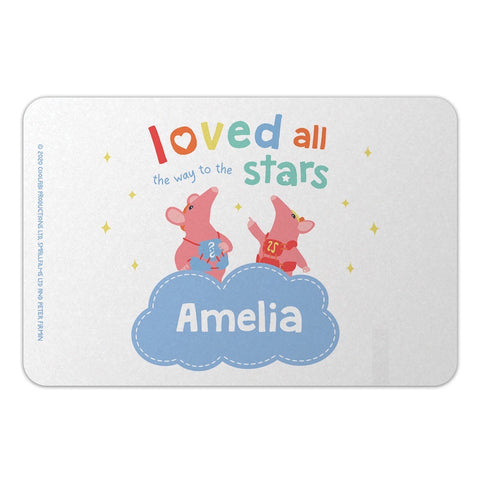 Whoops!
You forgot to enter your personalised name!
Whoops!
Looks like there's an issue with your chosen personalisation. Please try again or get in touch if you think there's been a mistake.