Clangers Small in Size Personalised Greeting Card
Who doesn't want to receive a Clangers greeting card? Send one for every occasion and to anywhere on this Little Blue Planet! Blank inside. 6x6" in size - white envelope. FSC materials. Proudly printed and produced in the UK.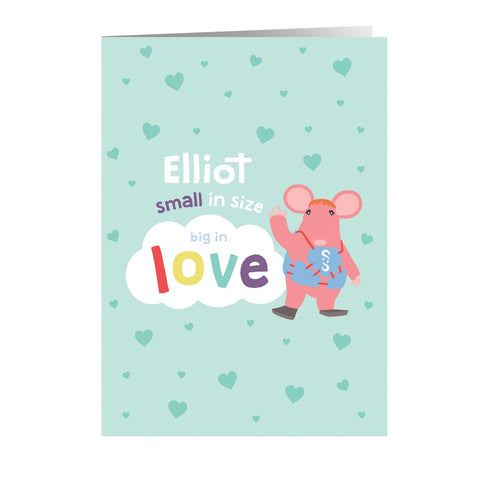 Whoops!
You forgot to enter your personalised name!
Whoops!
Looks like there's an issue with your chosen personalisation. Please try again or get in touch if you think there's been a mistake.