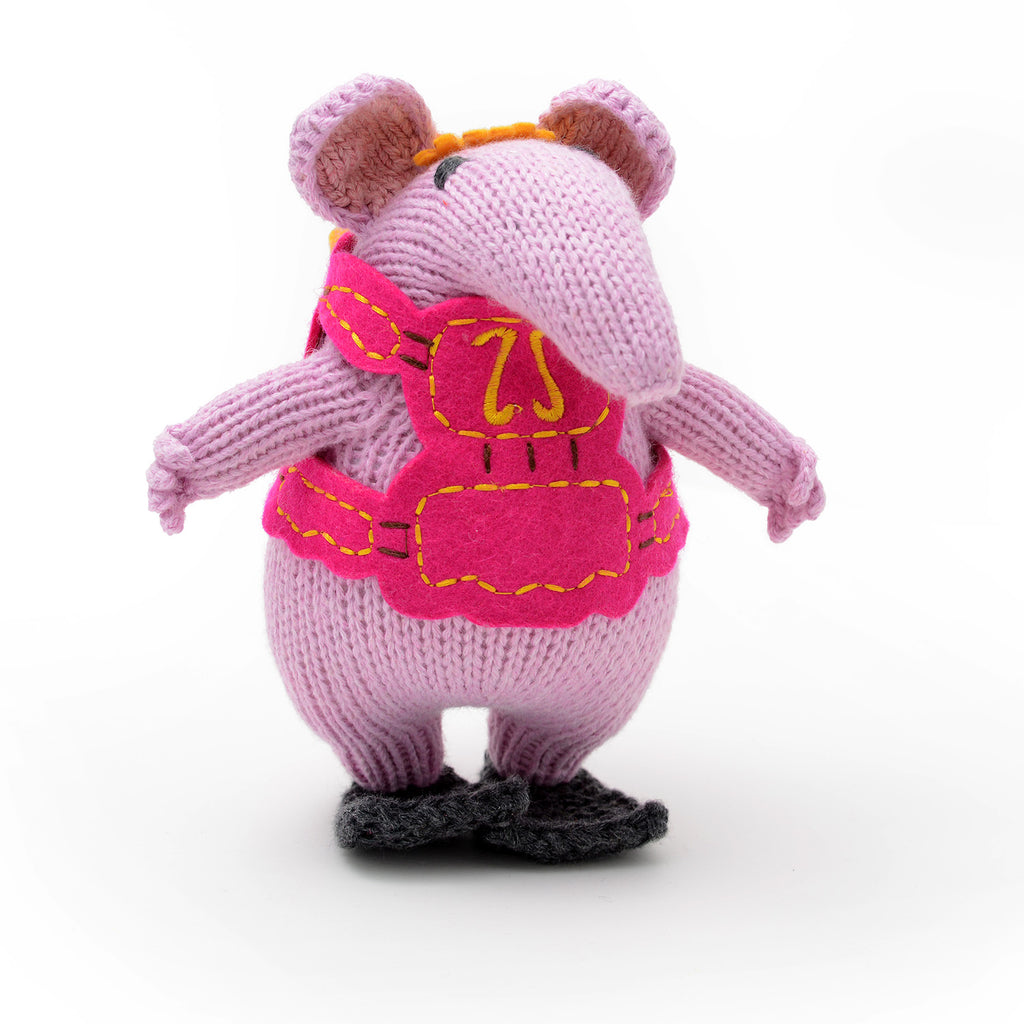 Hand Knitted ChunkiChilli Tiny Clanger Plush
A beautifully hand-knitted organic cotton Tiny Clanger by ChunkiChilli.
This cuddly Clangers soft cotton texture and height - measuring approx. 7۪۪ tall - means it's perfect for small hands.  Each Clanger is individually hand-knitted in organic cotton that is both grown and dyed organically.  Perfect for storytime, and a lovable friend at bedtime
ChunkiChilli helps families in Sichuan, China by providing jobs for knitters who would otherwise have to migrate to the city for work. The craft and knitting business was launched with a view to giving families the option to stay together. They specialise in hand-knitted organic cotton soft toys, hand puppets and gifts.
Hand knitted in soft organic cotton
Stuffing Oeko-Tex certified polyester
Stuffing Oeko-Tex certified polyester
CE Certified from birth
Due to the hand made nature of these items, actual dimensions can vary
Absolutely excellent. Thank you it's utterly delightful!
Super Quality!
Top notch product, swiftly delivered. Result? One very happy Granddaughter!!!
Clanger delight
The toy was beautifully well made and looks great. Although it was more money than I had intended to spend, it is very well worth it and am very happy with my purchase.